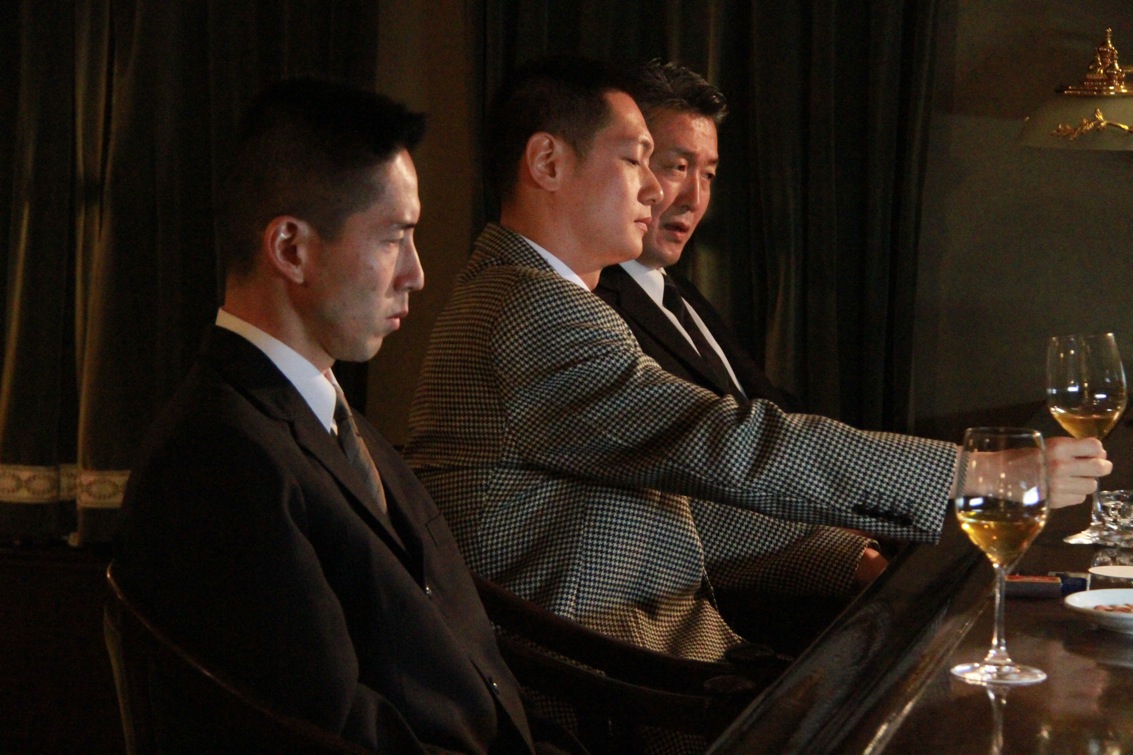 by Nicholas Vroman
We've been pretty excited to hear that Koji Wakamatsu has been busy the last few weeks directing "11.25 Jiketsu no Hi: Mishima Yukio to Wakamonotachi." Following the final days of Yukio Mishimi's life, the film features ARATA, a favorite actor of Wakamatsu ad Kore-eda, playing Mishima. Terajima Shinobu winner of the Golden Bear for best actress in Berlin 2010 in Wakamatsu's "Caterpillar," plays Mishima's wife.
The film focuses on the events of November 25, 1970, when Mishima entered the Tokyo headquarters of the Japan Self-Defense Forces along with four members of his private militia, the Tatenokai. Seizing control of the commandant's office, Mishima delivered a rambling speech from the balcony hoping to inspire a coup d'etat. He then returned to the office and committed suicide.
"11.25 Jiketsu no Hi: Mishima Yukio to Wakamonotachi" will explore the end of Mishima's life, starting with the formation of the Tatenokai – the youths ("wakamonotachi") referred to in the film's title. The film is scheduled for release in spring 2012.
Wakamatsu has been posting regular updates - with plenty of pictures - on the shoot on his
blog
. Thanks to
Tokyograph
for this news item